If you're looking for the perfect island paradise home that is still close to a city, the beautiful beach-side homes that are built on Sanibel Island and Captiva Island will definitely interest you.
Located just 30 minutes east of Ft. Myers, Florida, on the Gulf of Mexico, Captiva and Sanibel have a combined 8,000 residents, making them a great option if you're retiring soon and seeking the west coast laid-back, well-deserved oceanside atmosphere. These islands provide an exhilarating, healthy outdoor lifestyle… truly paradise!
The Atmosphere on Captiva and Sanibel
Local officials have worked hard to maintain that small-town vibe on Sanibel and Captiva, where no chain restaurants or retailers have been allowed to build businesses. Instead, you'll find independently-owned mom and pop shops and local restaurants dotted around the islands. All of these businesses on Captiva Island or Sanibel Island must abide by a strict building code that does not allow buildings taller than 3-stories to visually interrupt the gorgeous views and scenery that are found on these islands.
What most people come to Captiva or Sanibel for, though, is the miles and miles of pristine beaches that can be found on both islands. If you haven't been to these islands before, this guide will help you find the best beaches on Sanibel and Captiva.
Sanibel Island's Best Beaches
If history appeals to you, you'll definitely want to spend a day or two at Lighthouse Beach. This beach is famous in the Ft. Myers area for its historic lighthouse that continues to operate today.
Lighthouse Beach is the first beach you'll come to when you cross the bridge to Sanibel Island from Ft. Myers. Because its the beach closest to Ft. Myers, it's popular among the broader population of the region. Lighthouse Beach is unique on the island in the respect that it offers the best of two worlds. Since its location is on the tip of the island, you'll be able to enjoy swimming, shelling and sunbathing on the south "Gulf" side and also good fishing on the north "Bayfront" side. The beach features a fishing pier on the Pine Island Sound side facing the causeway. Choose one of two separate parking lots, or walk around the point with views of the lighthouse.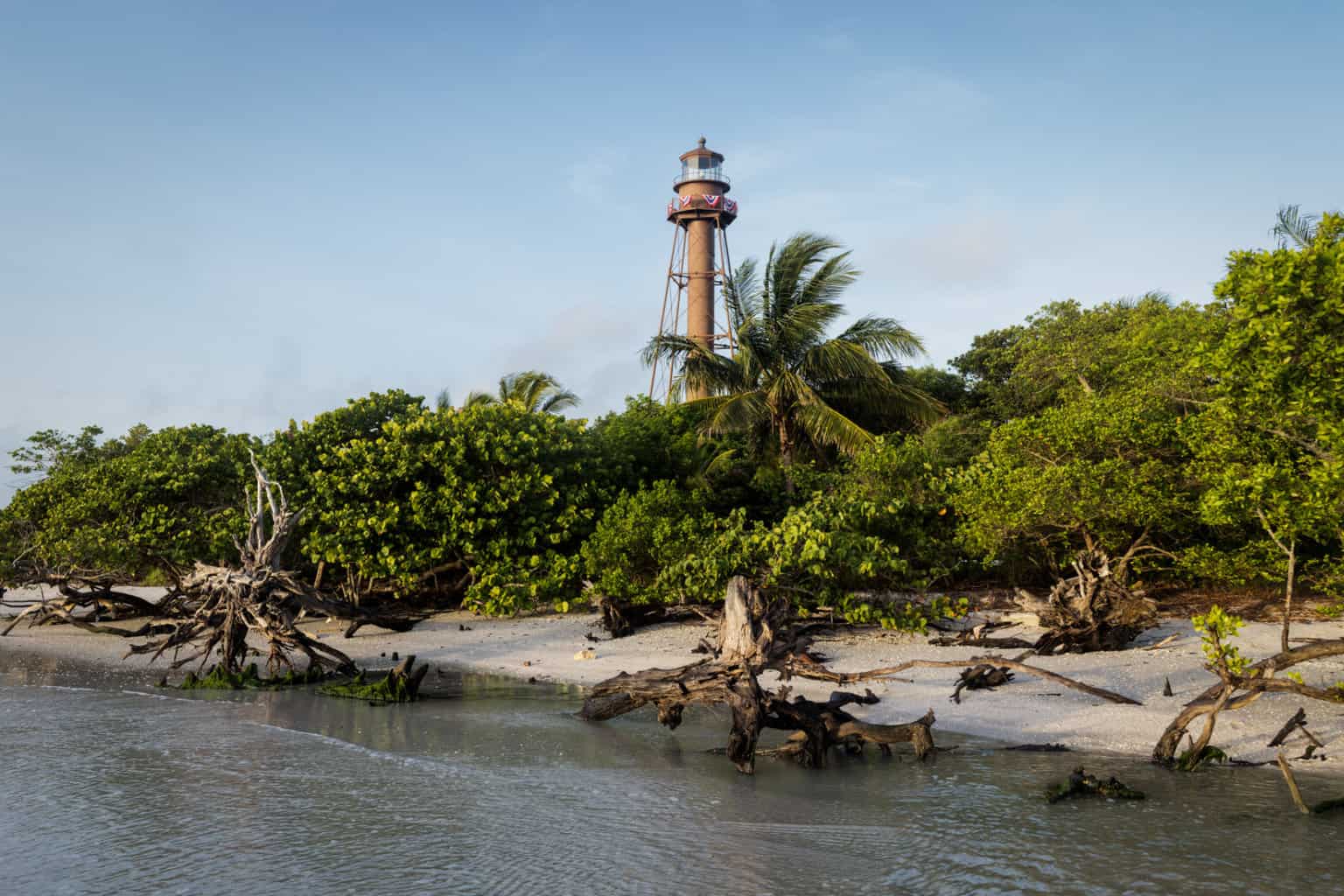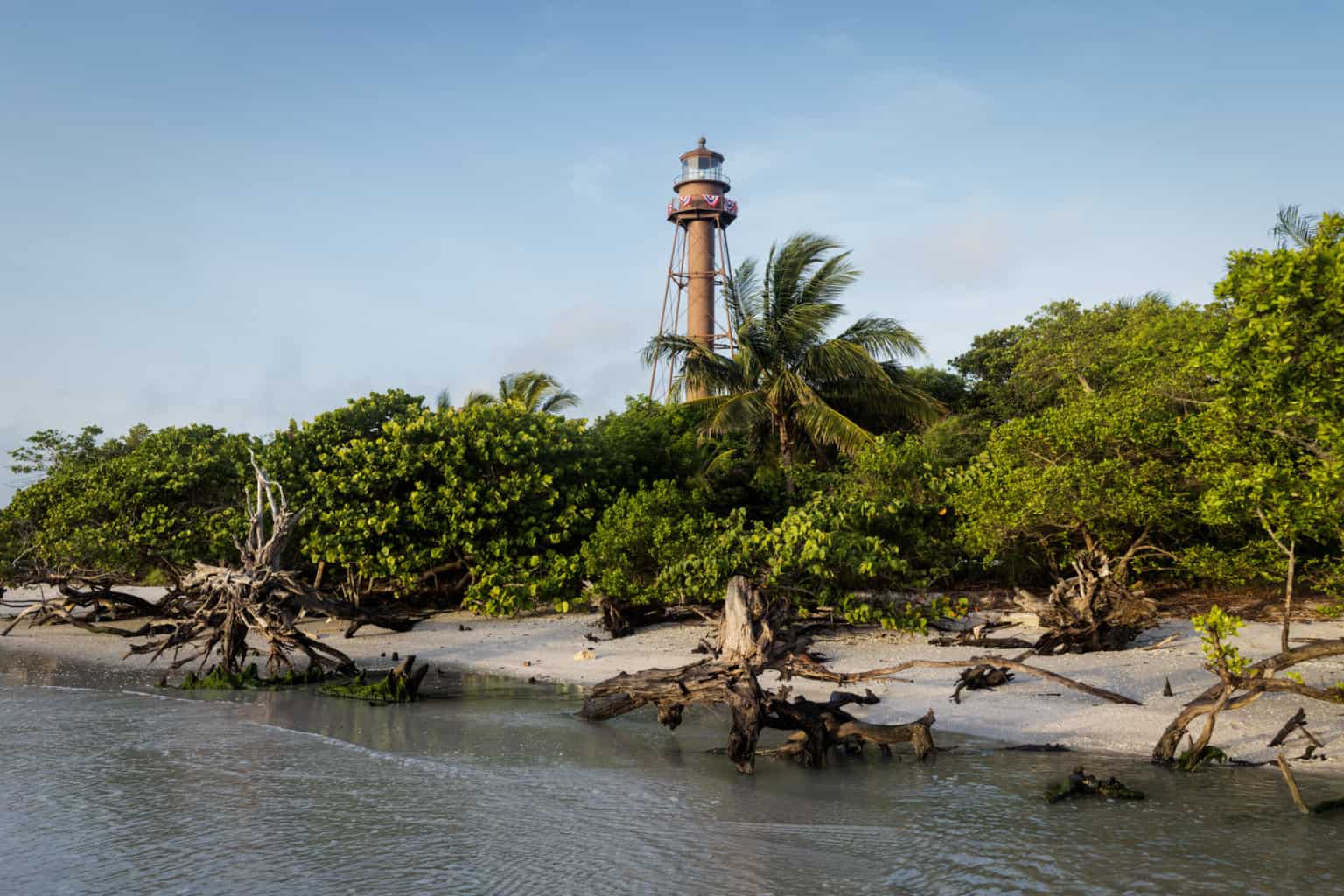 Gulfside Beach
If you continue on towards the mid-point of Sanibel Island, you'll come across another of the island's best beaches: Gulfside Beach. What makes Gulfside Beach so great is that it is a bit less crowded than Lighthouse Beach, but there are still public restrooms and showers available for visitors.
Gulfside Beach also has picnic tables and barbecue pits that are located right on the beach, making Gulfside the ideal location for your next tropical luau party!
Bowman's Beach
There are no hotels or resorts close to Bowman's Beach, which means Bowman's is the best beach on Sanibel Island if you are seeking more of an unspoiled beach vibe. The beach is popular among nature enthusiasts living on the island because of the nature trails that run alongside the coast, as well as the designated kayaking areas nearby the beach.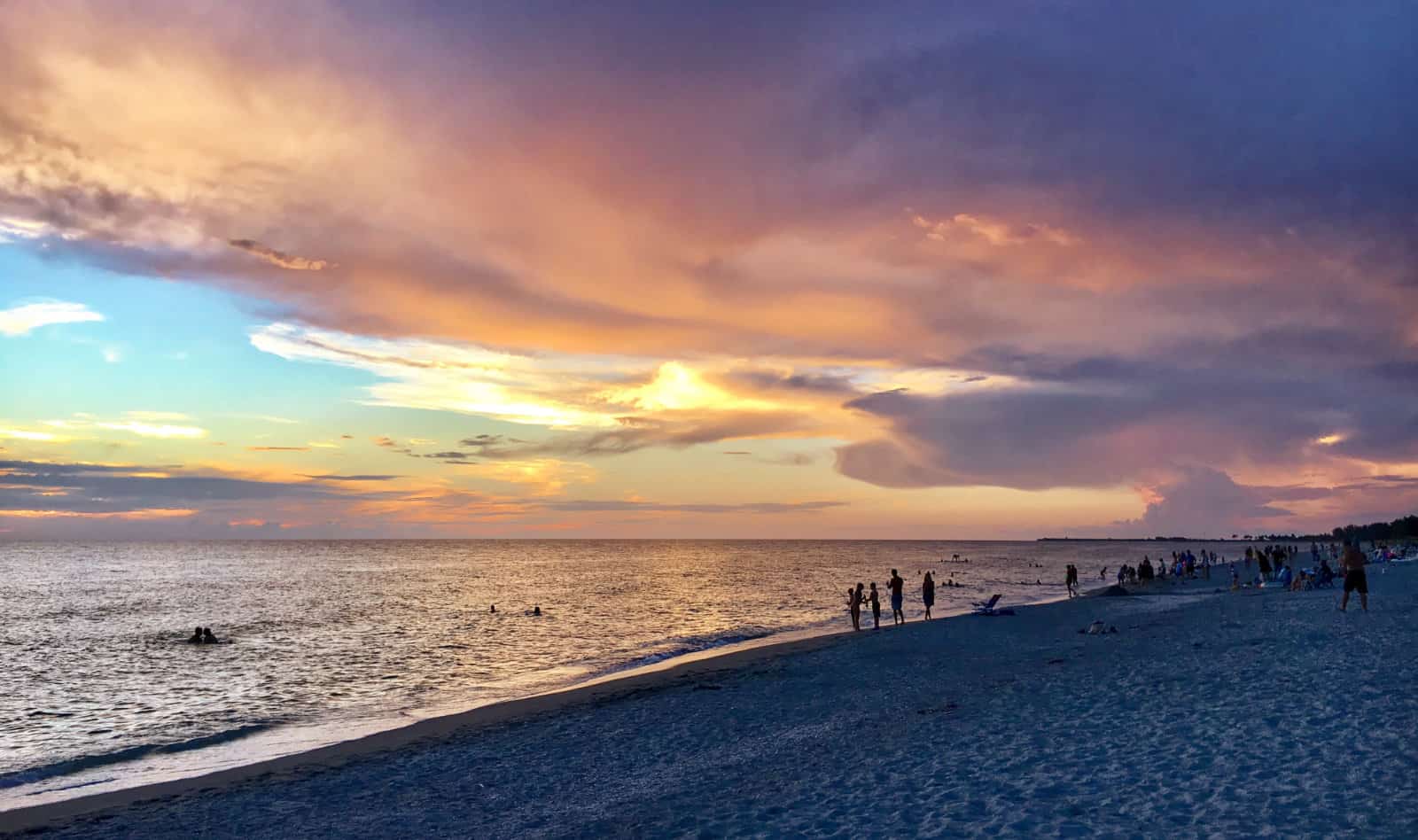 Captiva's Best Beaches
While Sanibel is considered quiet enough to keep most residents happy, Captiva's beaches are even quieter. If an unspoiled paradise is what you're seeking out, you definitely need to check out Captiva's North End Beach.
North End Beach
This small sandy paradise is located at the end of Captiva Drive near the South Seas Beach Resort. Because North End Beach is in such close proximity to the resort, most resort guests and day visitors choose to stick to the beachfront property owned by the resort.
If you make the trip out to North End Beach, you'll likely be rewarded with a completely empty beach that you and your loved ones can enjoy for the day. Because North End Beach is so secluded and under-used, there aren't many amenities to enjoy on the beach. Instead, all you'll find is a few public access toilets. The rest of the beach is just that — a beach full of smooth, soft sand!
Turner Beach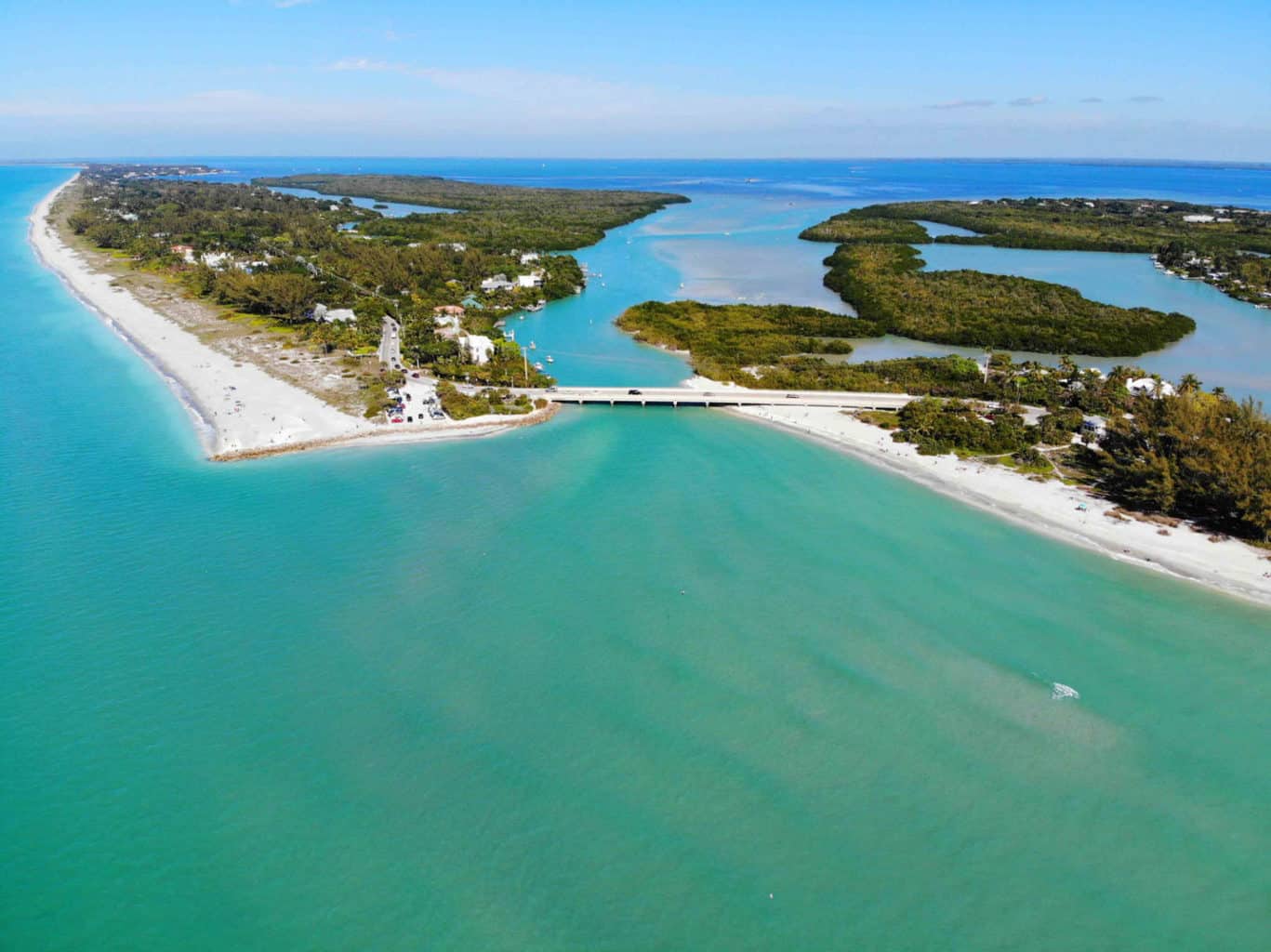 Referred to by locals as Blind Pass Beach, Turner Beach is Captiva's most popular beach for residents and visitors alike. One reason why Turner Bach is more popular than North End Beach is its location.
Located right near the bridge that connects Sanibel and Captiva, Turner Beach is easy to get to for homeowners on either island. If you spend a day walking along Turner, you'll likely find that the sand is home to an abundance of beautiful seashells. Turner Beach is also an excellent beach for taking in one of those legendary Captiva Island sunsets.
Similarly to Lighthouse Beach on the east end of Sanibel, being on the tip of Captiva Island, Turner beach offers both a swimming beach and some of the areas best fishing in Blind Pass between the islands. There is public parking on both sides of the bridge, but beware they fill up fast!
For more information about Sanibel and Captiva's beaches and more, check out other articles and our guide to the islands here.